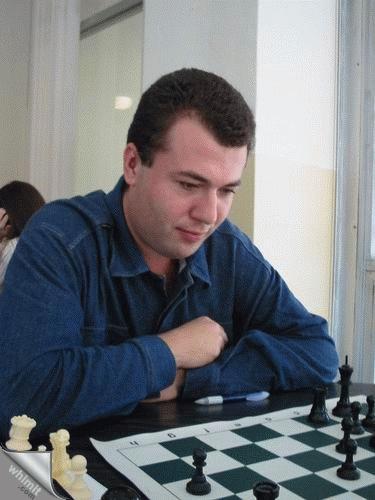 QM Fedor Khrapatin
President, Brooklyn College Chess Club
Check out their website here!
Fedor first started playing chess in September of 2000 when he came to Brooklyn College. He became the President of the Brooklyn College Chess Club in September of 2001 and has now become a famous New York City organizer. Fedor quickly improved his game by surrounding himself with great talent, and with hard work simply by playing without the aid of other teaching materials. Studying for his physical education degree greatly reduces the amount of time Fedor has to spend on his chess study, as his school education is clearly his #1 priority. His favorite chess player is his friend Gata Kamsky, who he attempts to emulate in his chess style. Fedor's hobbies include Tennis, Basketball, Piano, Violin, Chess and other fun activities. He is hoping to improve his game in the future once he is done with his college education. For now he enjoys sharing the spotlight with some of the world's best players!